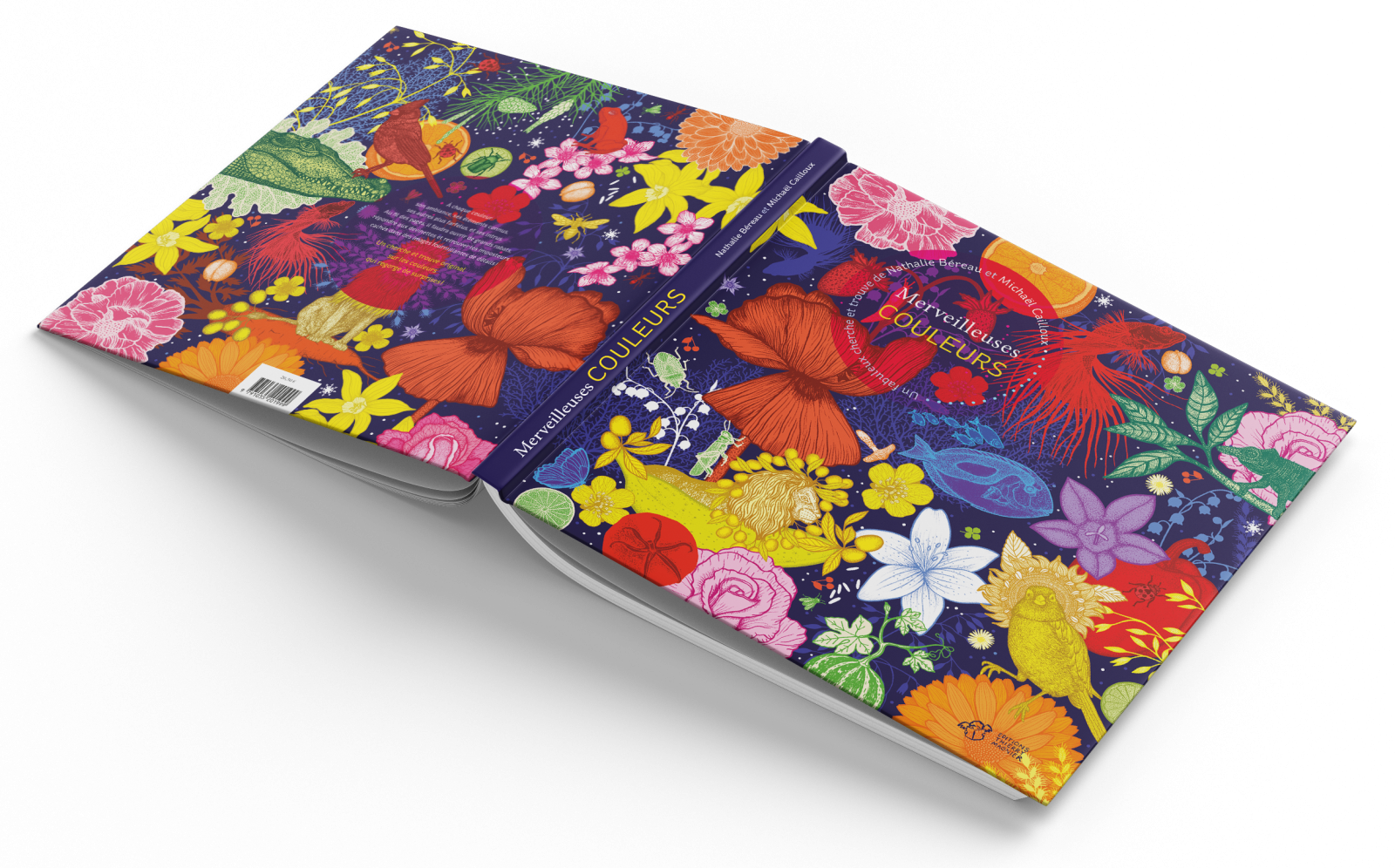 Wonderful colors
---
With Michaël Cailloux
Since our last edition where I spoke to Michaël about his book "Merveilleuses Nature", he has published "Merveilleuses Couleurs" where he challenges the reader to search for a camouflaged animal which he describes in an haïku (a form of Japanese poetry). The book is intended for all ages to play with and expand their minds.
This article is edited by Muhammed Arman Hossain and checked by SK
"This dream gave me the idea of the blue theme for the book."
Artwork: Part of the blue page of "Merveilleuses couleurs" : Ecailles qui piquent, Sous ma carapace, Je suis jaune exotique, Qui suis-je? Translated: Scales that sting, Under my shell, I am exotic yellow, Who am I?
How do you compose your illustrations in "Merveilleuses couleurs"?
The first step is with Nathalie Béreau, were we research all the elements corresponding to each color: blue, yellow, red, green. Although the green color was reason­ably easy to research, because it is a common color present everywhere in nature, it was much harder to find elements for blue, purple or pink.
The second step for me was to draw each element without thinking about the composition, this took several months. Then I created each composition. This is very exciting and is the stage I enjoy most because I imagine myself creating my own universe.
Do you dream of animals?
I like animals a lot and I often dream about them. I do not remember all my dreams but one in particular marked me strongly. This one was about space travel and I was swimming in space with fish as if I was in water. This dream gave me the idea of the blue theme for the book. I wanted to draw a large fish watching the Earth and so I created an analogy between the idea of weightlessness and swimming.
Are you going to make another book in this series or will you pick another theme.
Yes, it was my wish, along with Nathalie Béreau, to make a proposal of a follow-up to "Merveilleuse Nature" to our publisher. We shared the idea with him and he agreed. So this is book in the same spirit, but it is not the same work. "Merveilleuses Couleurs" was harder to make in terms of design because it is more complicated to design a page with only one colour and many different shades. We do not know yet if Thierry Magnier, our publisher, wishes to make an other "Merveille" but we would like to go on with this great adventure.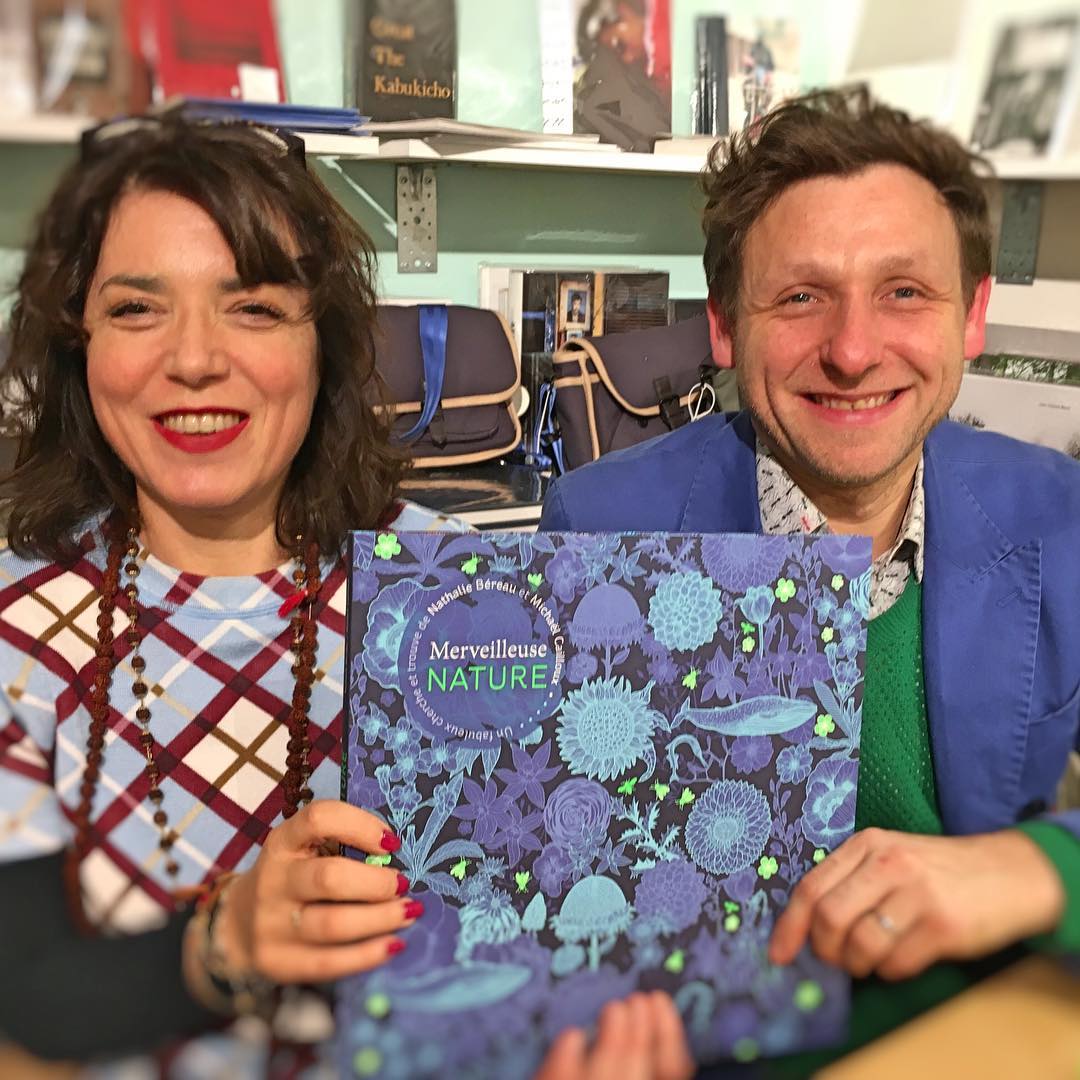 Photo: Nathalie Béreau and Michaël Cailloux with their first book "Merveilleuses Couleurs"
Artwork: elephant in progress.