---
An overwhelming site of art
Since starting at Cadform, I have had the chance to broaden my perspective on art by attending many exciting events and exhibitions. Most recently, I visited Pan Amsterdam which is a fair for art, antiques and design.
This article was edited by Elena Andra Stoica and checked by SK
"playful, humorous, and makes you think."
Les Deux Garçons, display their work at the stand of Galerie Wilms and Jaski Gallery. I was blown away by the taxidermy they used to make their artwork. Their incredibly skilled craftsmanship is playful, humorous, makes you think.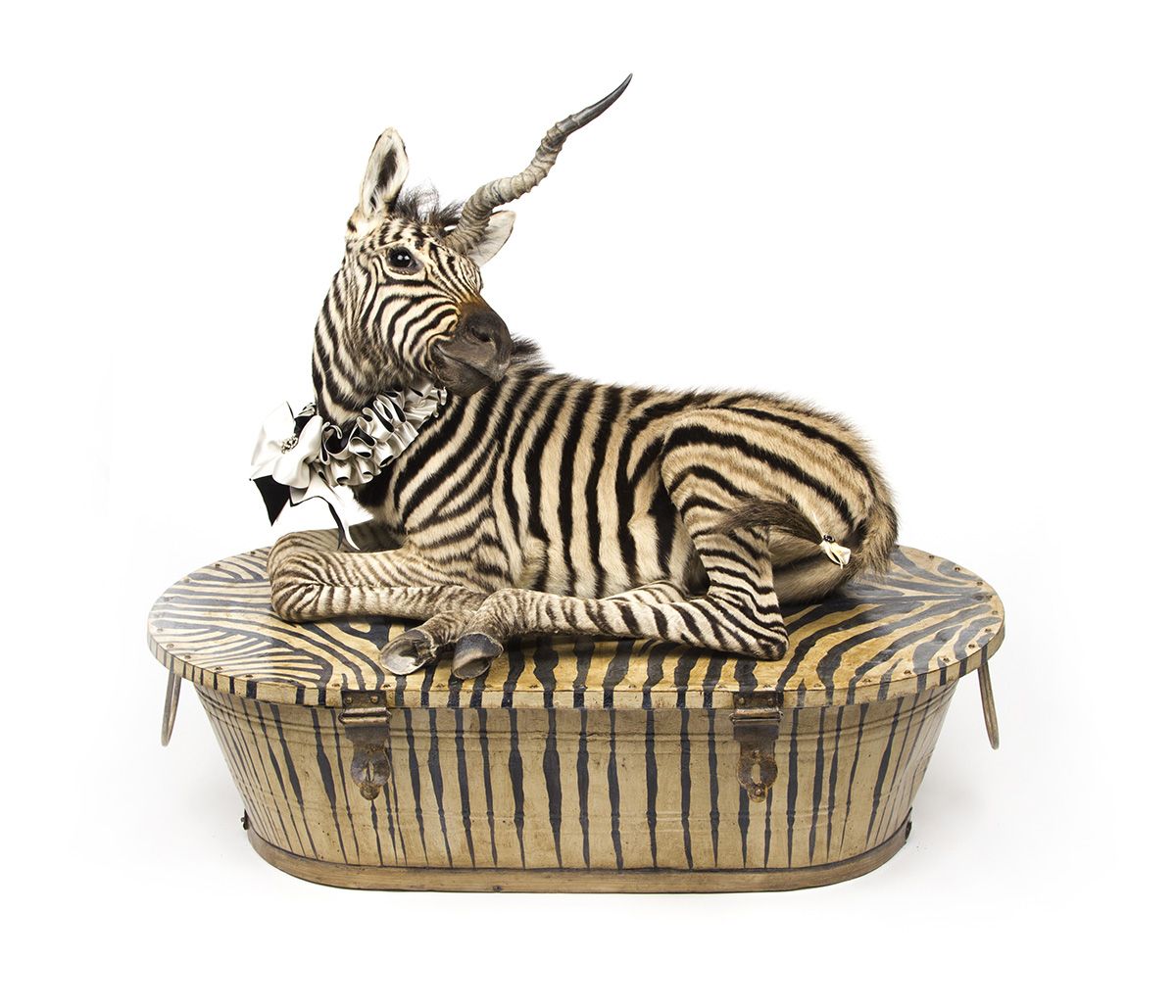 Artwork: De Couverte de la fable fabuleuse
This was a small introduction about these artists who I admire very much. I hope in the next edition I can talk to them in person, because I have so many questions building up after seeing their work!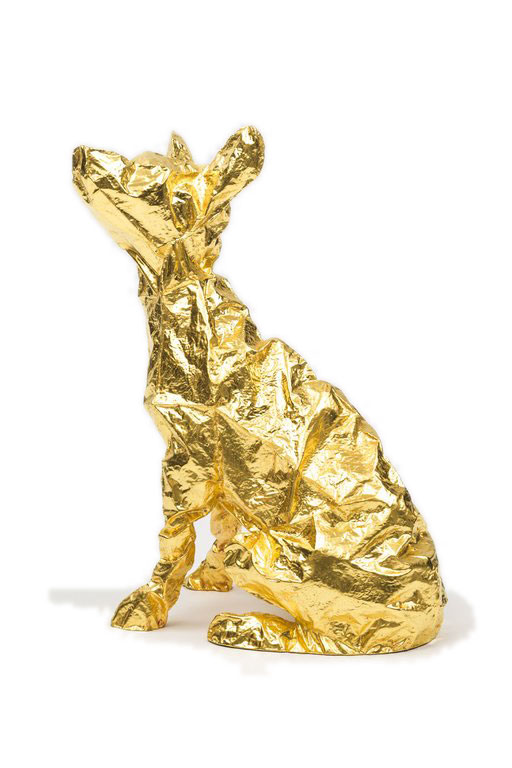 Artwork: Goldfinger 2018, 24 krt gold leaf on bronze, 60 cm high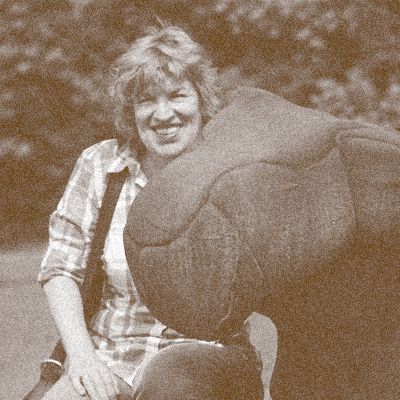 FOLDED NATURE
---
Marjolijn Mandersloot
At the stand of Jan van Hoof Galerie, the detail of the amazing sculptures of Marjolijn is mesmerising. Human and animal figures form an important source of inspiration and they serve primarily as a metaphor. These unique sculptures are able to move the audience, through the body postures and materialistic expressions.
CRUSHED
---
Sebiha Demir


One of the artists at the stand of Rademakers Gallery, Sebiha Demir, creates sculptures of animals out of an uncon­ventional material; .22 calibre bullet casings. Demir's choice of material is intended to strengthen the meaning she hopes to convey in her work.
Demir is inspired by the increasing threat of human behaviour to exotic animals and the ambiguous relation­ship between humans and the natural world. The playful postures and glowing but almost fuzzy, features of the gorillas, elephants, panthers, and bears, give them a pet-like quality. That only intensifies the contrast between the initial appearance of the sculpture and the seriousness of Demir's message.
Artwork: Elephant, 2016, Bullet shells,
70 x 66 x 50 cm, 27 1/2 x 26 x 19 3/4 inch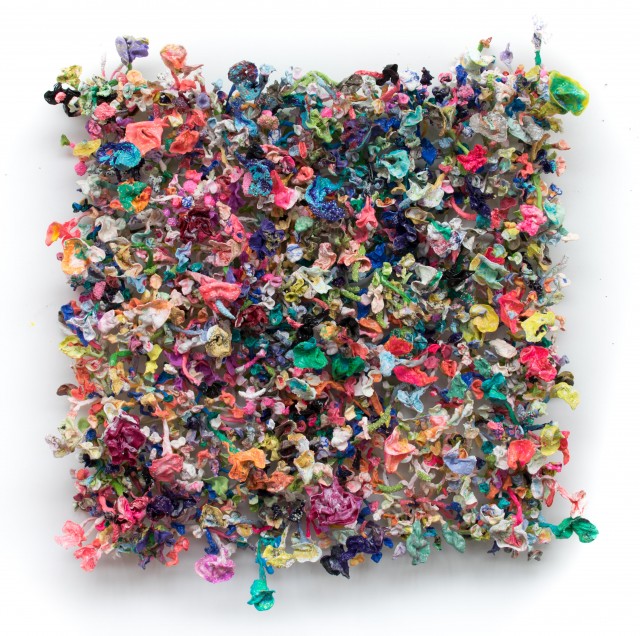 Artwork: 'Flower Bonanza',120x120x30cm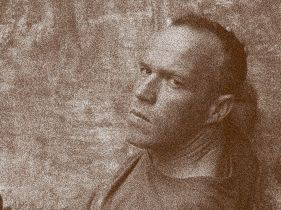 ART BY NATURE
---
Stefan

Gross
Another Rademakers Gallery artist is Stefan Gross. He started his career as an apprentice stained glass manufacturer. In 1988, he became a Master and decided to complete his studies at the Art Academy HBK Saar in Saarbrücken, Germany.



stefangross.nl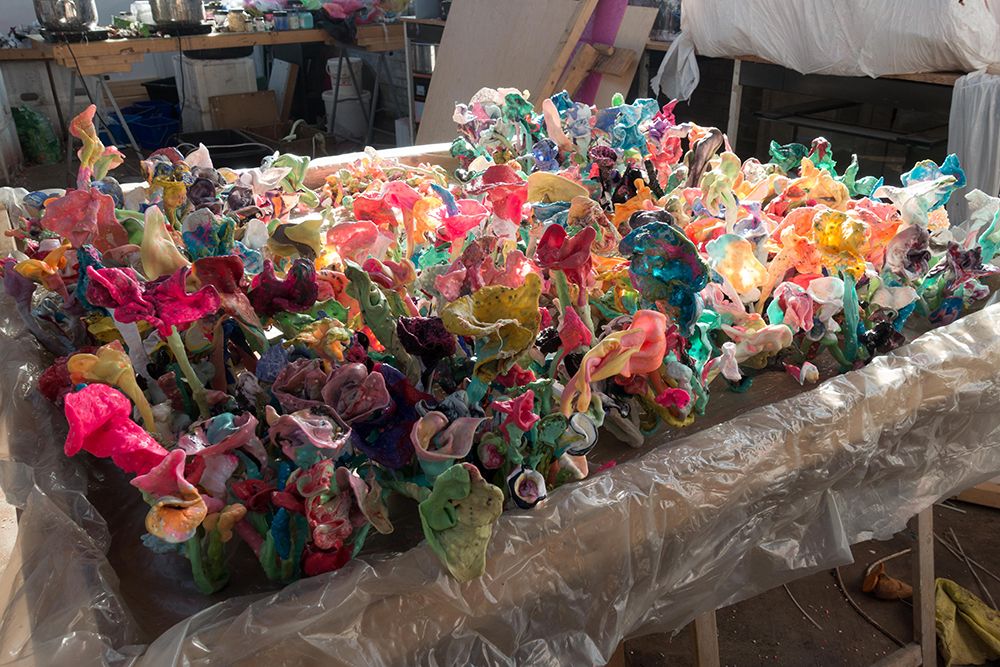 'Flower Bonanza' the making of.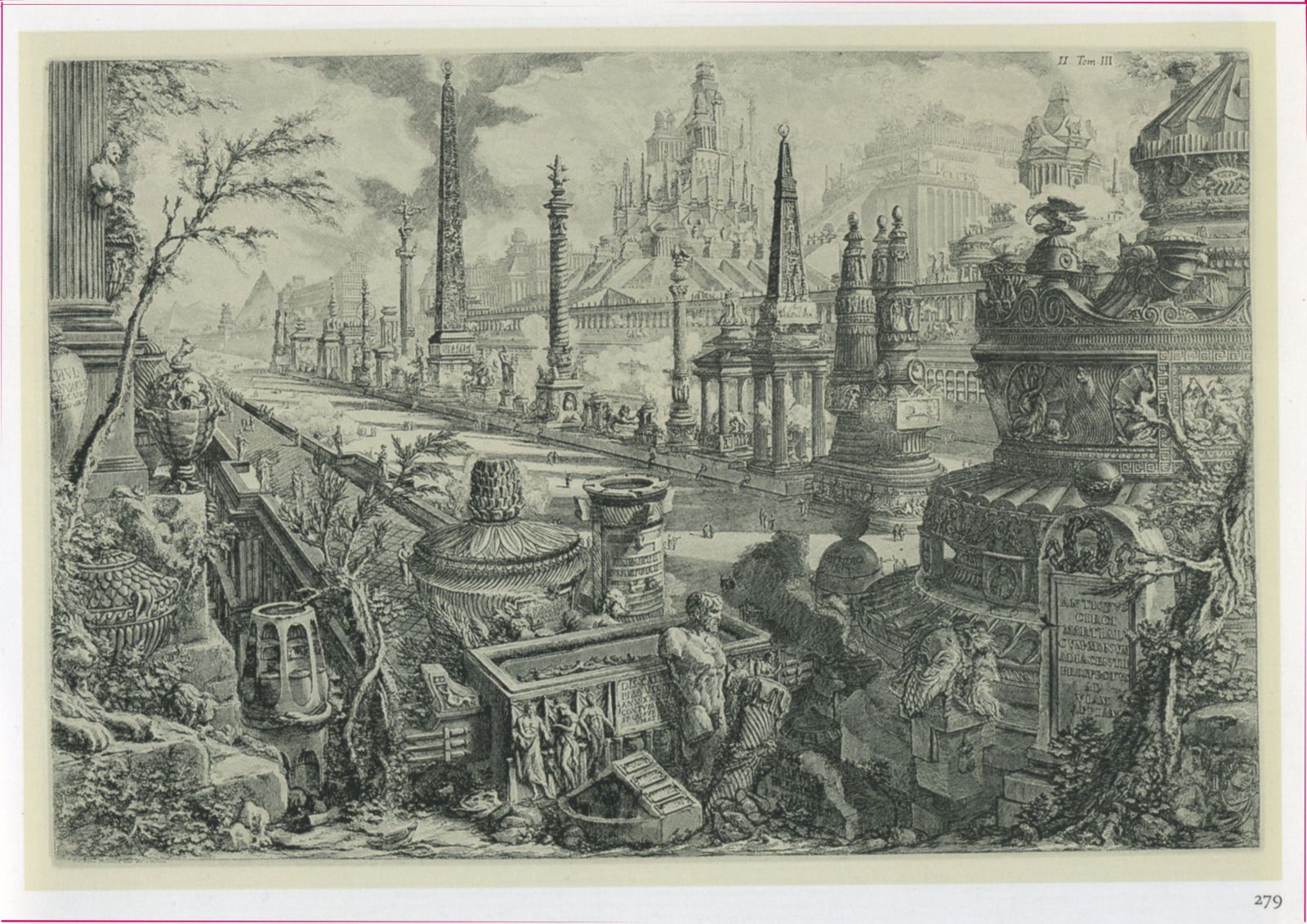 Inspiration: Giovanni Battista Piranesi, circus of mars [ets]